Our Menus
We serve lunch daily, breakfast Wednesday to Sunday and dinner Wednesday to Saturday. On Sundays we are open for breakfast and Sunday lunch. Choose from our wide selection of hearty dishes and delicious drinks. We cater for the youngsters too with smaller dishes made for their little appetites.
Talk to us
Someone from the team will get back to you as soon as possible!
Your message has been sent.
We will be in touch.
Book Now
To make a reservation please give us a call or book via our online booking system. We welcome online bookings for up to 10 people, for groups of more than 10 please give us a call.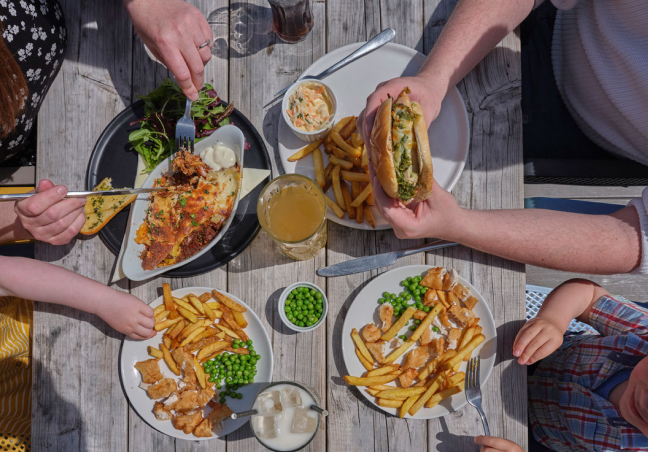 Local Suppliers
We are proud to source a wide range of produce from local suppliers, including The Cowlick Creamery, Brixham Fish Market, WestCountry, Voyager Coffee, Luscombe Drinks, Salcombe Distilling Co., Deck Chair Gin, Regency Wines, Thunderflower Distillery, Sandford Orchards, Bays Brewery and Cove Vodka.
Bar & Cafe